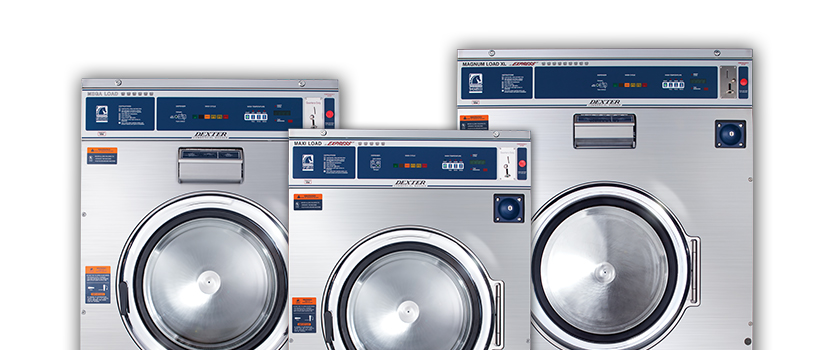 Commercial Washers
Rugged Dexter washers are an investment in the success of your business. They don't just look great on the outside with polished chrome doors and all AISI 304 stainless steel top, front and side panels; they are even tougher on the inside. Featuring commercial grade components, like over-sized bearings and heavy duty cast iron bearing housings, Dexter washers are built to run, and built to last a generation.
Dexter non-Express washers are designed for superior energy efficiency. The sump-less outer tub design saves water on every cycle, the 100G-Force final spin removes significantly more water than traditional 2-speed models and the variable frequency drive lowers noise, improves performance and lowers electrical usage.
Cycle after cycle, year after year, your Dexter washers will show up for work ready to take on the workload of the most demanding self-service laundry operation.
Dexter's non-Express washers are durable and energy efficient. They feature advanced technology and have been specifically designed to help store owners succeed in today's competitive business climate. They are engineered for the laundry owner demanding efficiency, reliability, performance and value.
All Dexter washers offer an industry leading 10 year warranty and lifetime technical support.