Home

•

Successful Laundromat...
Successful Laundromat Promotional Ideas in Category Store Marketing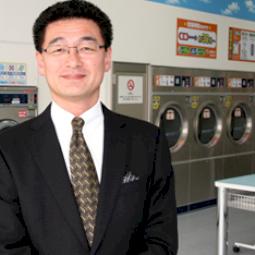 Marketing your laundry is important to its success. While there are many tried and effective marketing ideas that have been used by laundromat owners, here are a few successful promotions. For more ideas on ways you can better your commercial laundry, consult your Dexter Authorized Distributor.
Time of Day or Day of Week Promotions
Every laundry has slow times and every laundry owner would like to improve business during these periods. To help drive business during your slowest periods, consider offering promotions during a certain time of day (such as "happy hour") or certain day of the week (such as "Seniors Day"). By adjusting your pricing slightly during these periods and promoting this special time, you're likely to drive in increased business! For extra flare, consider social events such as a "Single Night" or "College Day" and promote the event. Decorate your store accordingly and consider offering snacks and drinks. Be sure to advertise the special days and nights and then call the local media to let them know what the store is doing. Ask you Dexter Authorized Distributor how you can use Dexter Laundry Equipment and Easy Card to make these promotions a success!
Grand Opening or Ribbon Cutting
There is no better way to draw attention to a new or newly renovated store than a Grand Opening. For decades, businesses both large and small have held Grand Openings to draw in that precious initial customer base. Whether you do it on your own, or partner with a local civic or chamber organization, a Grand Opening can be a great way to tell the neighborhood that you're "Open".
Laundromat Signage
Outdoor advertising, including the signs on the storefront, billboards and handbills, continues to be a popular and relatively inexpensive way to tell people where the store is located and what services are offered. Make sure your store has adequate signage on the front of the business and that it can be read and recognized from the street.
Coupons
Consider offering "Free Wash" or other coupons to customers. These are a great way to get new customers to try your laundry for the first time, or to entice former customers to come back and try your service again. Only a portion of the coupons will be redeemed and you will generate some great attention and exposure for your laundry.
Conduct a Survey
Find out what your customers like, dislike, would like to see in the future. Are they willing to spend a little more for an extra hot wash? Drop-off service? Dry-cleaning? A snack bar? Ask your customers what they would like to see at your business. This can be a great way to make sure you're meeting your customer needs and give you ideas on what other revenue sources might be successful.
Punch Cards
Give customers a way to stretch their budgets by offering a discount "punch card." Customers receive a card from the attendant that is punched every time they use a washer. After a set amount of washes, the customer receives a free wash. This is a great way to encourage customer loyalty and keep them coming back to your business. Ask your Dexter Authorized Distributor how you can offer customer loyalty bonuses with Dexter's Easy Card system.
Remembering Existing Customers
Consider sending a mailer to your regular customer list at least once a month. This is a "preferred customer mailing" to only the most loyal customers, offering a free wash or dry or something free once a month. It is another way to keep customers happy and coming back and to remind them about your business.
Sports Sponsorships and Promotions
If there is one in your area, consider partnering with a local college, little league, professional, or minor league sports team. This is a great way to generate publicity and word of mouth from sports fans, and to generate additional income for your drop off laundry service. These fans will appreciate your contribution to the community, and also become more aware of your business and the services you offer.
Another way to promote the laundry is to sponsor a Little League baseball team in the spring or an adult softball team. How about sponsoring a bowling team in the fall? It's a donation to a popular community function (and a potential tax write-off) and every time a member of the team wears his/her jersey out in public, it's free advertising for the laundry.
Whatever partnerships you choose, be sure to promote it to your local media, include it in your advertising and have lots of photos (and news articles if you get them!) on display in your store.
Getting Publicity
Unlike advertising, public relations does not involve payment for positive exposure. It is generally free. Examples of positive public relations activities are the various worthwhile fundraising drives conducted by churches and charities. For instance, by participating in a Red Cross Blood Drive and getting a mention or two in the local newspaper, your laundromat will appear to be community conscious and the free publicity will remind potential customers where your store is located.
You may also want to consider sponsoring a charity activity for your customers like promoting "Toys For Tots" or "Coats For Kids" through your laundromat. Other ideas you may want to try include inviting the high school home economics class to use the store as a lab for a day, or wash flags free for the community's 4th of July celebrations. Consider offering your store as the site for a charitable auction or social gathering, or consider donating all the abandoned clothes collected at the store to the homeless. (Be sure to check out local law before disposing of any unclaimed items.) Offer to clean firefighters' or police officers' uniforms at no charge. Be sure to constantly be on the lookout to tie into a local community event that already is getting media coverage in your area.
Successful promotions do not require elaborate programs or expensively produced pieces. What they do require is a simple, straightforward approach to promoting business. Strive to develop promotions that show customer appreciation while at the same time reminding customers of the quality of the services they receive. For more information on ways to promote your laundromat, consult with your Dexter Authorized Distributor.