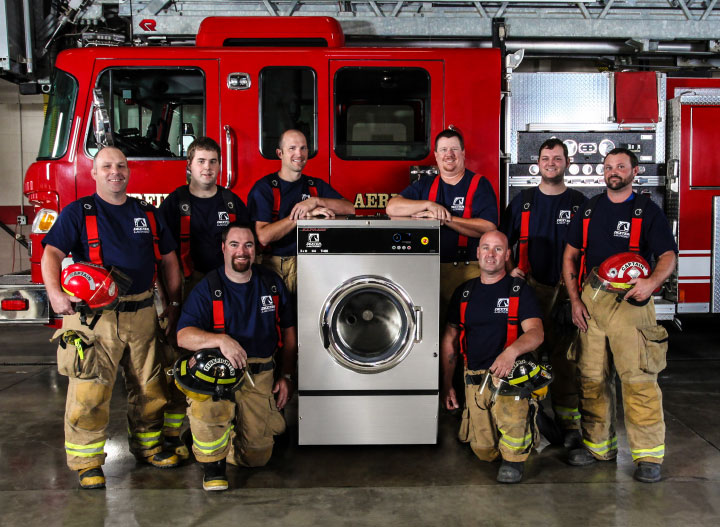 Dirty, soot-covered turnout gear used to be a badge of honor. It was a sign of courage and willingness to put your life on the line. However, fires today are more dangerous than in the past. The days of solid wood and natural fibers have given way to synthetics and plastics. This makes for hotter, faster and more dangerous fires, filled with carcinogens. In this new environment clean gear has become a vital part of the job.
We understand the importance of cleaning your gear properly to ensure that it continues to keep your crew safe. Every Dexter product is proudly built and assembled in the USA by our team of qualified craftsmen.
We employ local firefighters as engineers, welders, assemblers, and service technicians. We take their safety, and yours, very seriously. That's why all Dexter washers & dryers are designed to meet the NFPA 1851 guidelines.
NFPA 1851 COMPLIANT
PRODUCTS TO FIT YOUR NEEDS
INDUSTRY-SPECIFIC CYCLES
TEMPERATURE RECORDING
SAFE TURNOUT GEAR CYCLES
FIRE RESPONSE SYSTEM
PROVEN RELIABILITY
INDUSTRY-LEADING WARRANTIES